Different Types Of Content Marketing And Their Impact On SEO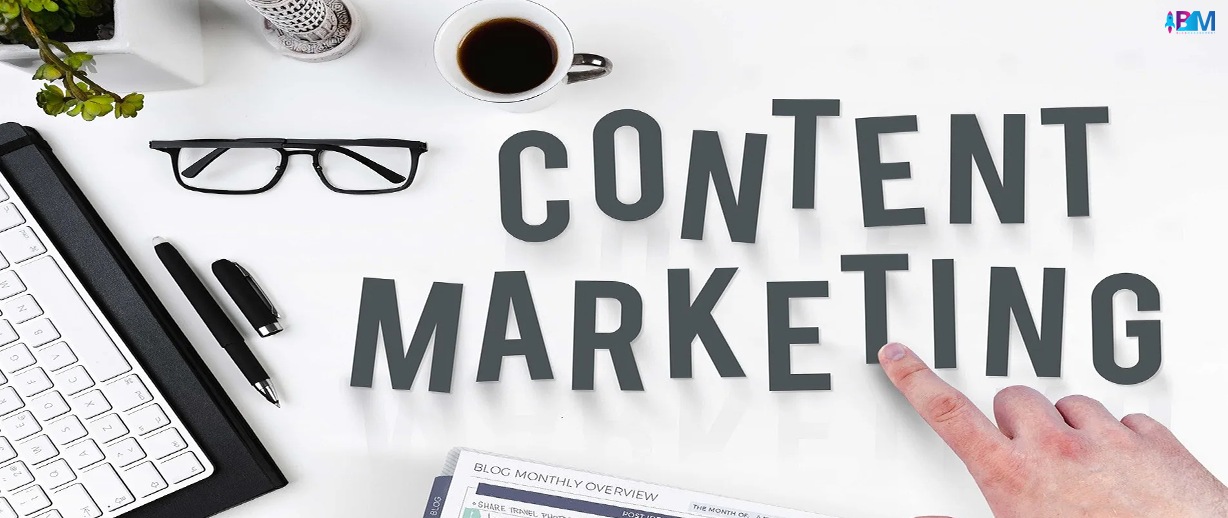 Your business needs an online presence to succeed.
With a website, you'll get sales and recognition. Don't let that happen! Create and maintain a website to set yourself up for success.
Good content is key to your website's success. High-quality content attracts visitors and boosts your search engine visibility. So, make sure you provide valuable and unique content for your users.
Having a content strategy is half the job done.
How can you attract traffic to your website's traffic?
Easy! Just deploy an effective content marketing program that utilizes SEO. It's that simple.
To succeed in content marketing, you must implement SEO tactics, create valuable content for your target audience, and make it unique.
The higher the quality of your content, the better your chances are of ranking high on search engines.
Are you excited to learn about the types of content marketing?
Well, guess what? You're in luck! Discover a bunch of exclusive insights on how to create and promote high-performing content like a pro.
What Is Content Marketing?
Hey there, have you ever wondered what content marketing is all about? Well, it's all about creating and sharing valuable, relevant content that your target audience will love.
It's like chatting with your audience and sharing information they find useful and engaging.
To make your content marketing strategy work, you must create different types of content your audience will love, such as blog posts, social media updates, videos, podcasts, and more.
You want to ensure your content is informative and engaging and adds value to your audience's lives.
Content marketing allows you establish yourself as an authority in your field through content marketing.
When you create quality content that provides value to your audience, you build a community of people who trust and respect your brand.
Not only that, but content marketing can also help you improve your search engine rankings. When your content is valuable and relevant, it's more likely to get backlinks from other websites, which can improve your search engine visibility.
Content marketing is an excellent way to build your brand, connect with your audience, and increase website traffic. It may take some time to see the results, but trust me; it's worth the effort.
The 5 Best Types Of Content Marketing For SEO
Till this point you get an idea about content marketing. Now, let's focus on the the types of content marketing and how it will be beneficial for SEO.
1. Blogs
There are a lot of ["rumors"] about blogging. Some say that blogging is dead, and you might get confused. Content marketing is a pivotal part of any digital marketing strategy.
Blog posts are one of the most popular and effective types of content marketing.
Not only do they help demonstrate your authority and industry knowledge, but they can also help you target the right audience and boost traffic to your website. Blogs also allows you engage your users and entice them to want more.
SEO Benefits: If you see things from an SEO perspective, blog posts can help search engines, like Google, to easily filter through your content and accurately judge its value to consumers.
To do so, you can include keywords, backlinks, and internal links within your blog post to show search engines the importance of your content.
Not only will this help your blog's visibility, but it will also help your readers to find the content they are searching for.
2. Video Content
With a downfall in attention span, people prefer visual impairments and need access to verbal explanations to receive and comprehend information.
Most people don't have time or patience to read through long articles. Video content is one of the most effective types of content marketing.
It's an effective, efficient way to provide useful information and connect with people entertainingly.
What's more? It can also give a major boost to your SEO!
SEO Benefits: Having video content on your website will signal to search engines that you provide relevant media for specific searches and can help improve your on-page SEO factors.
Video content entices people to spend more time on your site. In turn, your page retention time increases as well as your ranking.
So, why not start adding some video content to your website today?
3. Infographics
Infographics are an easy way to convey your important message quickly and clearly, without requiring much time or effort from the viewer.
They allow for an easily digestible, visual representation of information in an engaging manner.
Let's say you have written a blog section of around 300 words that talk about the benefits of SEO. Now, you created infographics around the same topic. Please be honest; tell us which one is more engaging and easily scannable.
In other words, infographics are the perfect way to ensure your message reaches its intended audience in the best possible manner.
Importance of infographics in SEO:
Only a few people know this – infographic is still one of the most effective link building strategies from an SEO perspective. Sharing a value reach infographic draws user attention and gives many backlinks to your site. So the hack is to create link-worthy infographics.
So if you're looking for the most effective types of content marketing, you must conder infographics.
4. Whitepapers
If you want to show your expertise and thought leadership, whitepapers are a great way to do that. It is one of the most effective types of content marketing in the B2B industry.
Not only does this set you apart as an industry leader, but it also provides an in-depth look at your brand's expertise.
By creating long-form content in the form of a whitepaper, you can give your audience a comprehensive look at your brand and the knowledge you possess.
How Can You Optimize Whitepapers For SEO?
The biggest secret to optimizing a whitepaper for SEO is constantly updating it. When you perform a content audit, ensure you know the latest keywords.
Applying the right keyword research and understanding your audience's search preferences can help you maximize the impact of your existing whitepapers.
Therefore, it's essential to regularly re-evaluate your whitepapers to ensure you're delivering the highest value for both readers and search engines.
5. Webinars
Hosting webinars lets you engage with your audience members interested in the topics.
It will allow you to reach your target audience, which might otherwise have been hard to get.
Webinars offer great opportunities to reach new prospects and draw them in.
If you want to show your expertise and thought leadership, whitepapers are a great way to do that.
Not only does this set you apart as an industry leader, but it also provides an in-depth look at your brand's expertise.
So if you're seeking the best types of content marketing for both B2b and B2C, you must consider it.
Significance Of Webinars In SEO:
You can take advantage of webinars to optimize your content for SEO. Webinars are an incredibly powerful tool for SEO success. By creating educational content and packaging it in different ways, you can easily share it across different sites.
This makes it easier to reach a wider audience, helping to increase traffic and boost visibility.
In addition, you can use webinars to keep them updated on the latest SEO strategies, providing valuable insights that can help give your website a competitive edge.
So, if you want to optimize webinars for SEO, start with keyword research. It is smart to select a topic based on your keywords, not vice versa.
The Bottomline
With that, we're signing off for now. It's been fantastic interacting with you, and we hope to keep the momentum going.
We have explained different type of content marketing and how content marketing goes hand-in-hand with SEO.
We hope you liked this article as much as we loved creating it.
If you need further guidance or any clarification regarding this article, feel free to reachout to us.
Read Also: