How To Start A Successful Blog?
Are you ready to start something from scratch but unsure where to begin?
Are you looking for a straightforward guide on how to start a blog?
I get you; you've come to the right place!
Many people were in your situation, but with effective planning and execution, they have overcome their hurdles.
Believe it or not, anyone can start a blog and make money from it – seriously?
All you need is the right guidance, hard work, and perseverance. You can generate enough income to turn it into a full-time job or even quit your current job.
This guide will provide you with the information and resources necessary to get your blog up and running with just the most basic computer skills.
So don't be afraid to take your first step!
I'm ready to share my experience and show you the blueprint for successful blogging and making money faster. Let's start now!
What Is A Blog?
77% of internet users read blogs! 
Ahh! It's that powerful.
Blogging is a form of online communication where a person or business can provide content to their audience.
The benefits of blogging are unmatched.
Here You Can:
Connect with your readers.
Create interesting and informative content.
Build relationships with customers and potential customers. 
Blogging is an excellent way to share information, promote products or services, and build your online presence.
You can use it to share news, tips, and advice, engage with customers and provide valuable content to your readers.
There are innumerable benefits of blogging. Let's explore them one by one.
(Step-By-Step Plan) How To Create A Blog?
Blogging comes with a wealth of opportunities on your plate. However, it is not as easy as it may sound! Starting your blog requires a step-by-step plan.
1. Selecting The Niche
Selecting the blog topic requires smart work. Would choosing a random topic give you results? That might work for many people.
But only some people achieve the desired success with a new topic.
Let's explore both sides of the coin.
(i) Choosing A New Niche
Selecting a new topic (where you have less knowledge and expertise) works for people ready to attain expertise in that topic.
Suppose you have chosen a finance niche. However, you're not from a finance background. To succeed in a new niche, you must research thoroughly and become a master of this art.
We are not saying that you should not choose a new topic.
You should choose a new niche only if you're ready to work hard and gain expertise in that specific niche.
(ii) Choosing A Niche Of Your Interest
Being a team of experts, we highly recommend choosing a niche you're passionate about. This is because:
Here you can share your personal experience. And this is something that search engine loves the most. 
Writing for unknown topics can become boring in the long run. 
(iii) Monetary Aspect
Let's come to the point! The niche you're selecting must provide you with a lucrative opportunity. Let's assume you enjoy writing on a topic without demand and monetary scope.
You're starting a blog to earn money. If you're not earning properly from your blog, you'll feel like giving up after some time.
Be mindful and always keep these above-mentioned aspects while choosing your blog niche.
2. Deciding Your Blogging Platform
There are a plethora of opinions about choosing a blog platform.
Do you need clarification about the best blogging platform to choose from? The most common platforms that you have heard of are – WordPress and blogger.
Blogger Is A Product Of Google. It Is Easy To Use And Free. But Blogger Comes With Certain Limitations: 
It comes with basic functionalities. Here you can not go beyond certain things. 
Blogger doesn't offer advanced features to make your blog visually appealing.
In comparison, WordPress offers you more advanced features to personalize your blog. It has great plugins and themes that help you add a personal touch to your site. But WordPress is not free; it comes with a subscription plan.
Let's be frank!
Both platforms are good. You can start with any of them. If you are a student or can't afford domain and hosting, go for blogger.
Whereas, if you want a customized site and can bear the cost of domain and hosting – WordPress is your go-to choice! Let us share another statistic about WordPress – 43% of the websites are built on wordpress.
3. Pick Up A Domain Name And Select Hosting Provider
When it comes to blogging, many people ignore the importance of domain names. But those who have been here for some time know – a domain name adds identity to a blog.
Choosing a name for your blog requires smart work as it impacts your branding.
Through your domain name, people will get a hint about what your blog is talking about.
Here Are Some Smart Tactics For Choosing Your Blog Name: 
Make it simple and easy to remember. 
You can name your blog as one of the benefits your site provides.
Make sure the name will stay relevant for a longer period. 
Don't leave any room for ambiguous or negative names. 
(i) Purchasing A Domain Name
Now that you have an idea about your domain, it's time to buy a domain name.
Here Is How You Can Search Your Domain Name: 
Decide on the hosting provider to register or buy your domain (check reviews and choose).
Make sure you select the appropriate extension (.com, .net, .org, .co, etc. for your domain.
(ii) Choosing Your Domain: 
Choosing the domain requires selecting the period of registration. It can be 2 years, 3 years, 5 years, etc.
Registering your domain requires payment for a minimum period of one year.
Once you select the registration period, it is time to check out and pay.
(iii) Verifying Domain Name Ownership: 
Once you complete the domain setup, you can use the email address you used to register the domain to verify its ownership. This verification should take just a few minutes, and to complete it, all you have to do is click on the confirmation link sent to that address.
If the email does not arrive, please resend the request from the control panel as soon as possible since waiting more than 15 days may lead to a temporary suspension of domain registration.
(iv) Choosing The Right Hosting Provider
There are a lot of hosting providers available in the market. You have to take two things into consideration:
Great customer service.
Budget-friendly price.
Check out for providers that offer you these two perks – you are good to go!
4. Installing WordPress & The Theme
Installing WordPress is easy with the following steps:
Navigate to https://wordpress.org/download/ to download the WordPress package to your local computer. Once the download is complete, unzip it to a folder on your local machine.
Now it's time to upload WordPress to your web hosting account. For uploading WordPress to your hosting account, you have three options. Transfer your files via FTP, upload via file manager, or upload through SSH. 
Installing The Theme
Themes can provide a variety of appearances for your website, allowing you to make it look as attractive as possible.
Luckily, It's Simple To Add A Theme In WordPress – Just Follow These Few Steps, And You're Done!
On your WordPress account, navigate to the left side dashboard and hover on appearance. And then choose templates from the box. 
Here you see popular themes from the list. Plus, you can choose from recent themes by clicking Add a new Button. 
Post you select a theme; you can get an option to experience the preview. Choose a theme and download it. 
Installing the theme will hardly take a few minutes. Once you finish installing your theme, you'll receive an email. But your theme is still not live yet. If you're done with the installation, click to activate and make your theme live. 
5. Add The Necessary Pages To Your Website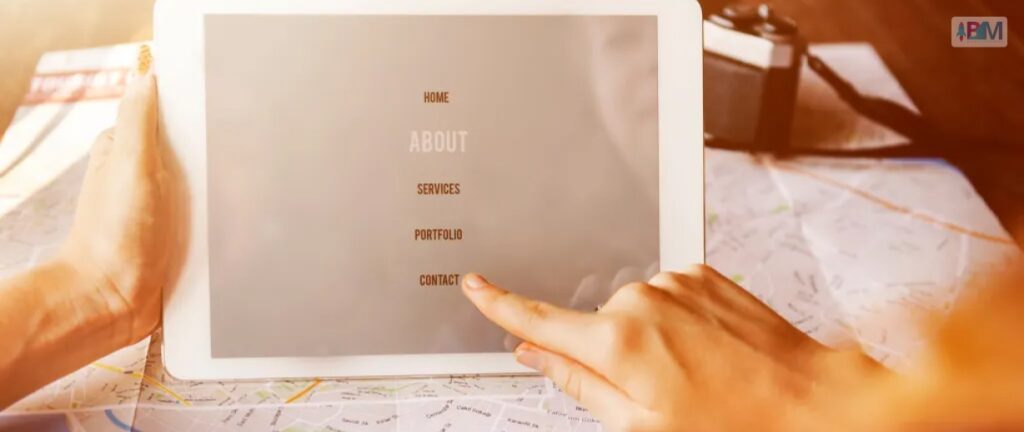 Now, you have your site ready with WordPress installed. To access your site's WordPress dashboard, all you have to do is enter 'Your-domain/wp-admin' into the address bar. 
It's Pivotal To Add Some Essential Pages To Your Site, Such As:
About us: This page provides an overview of your website. By accessing your about us page, people will get to know what your blog is all about – your content, background, etc. 
Contact us: If any visitor feels like connecting with you to resolve any doubt – the contact us page is something they must refer to. 
Privacy Policy: It allows you to remain transparent with your approach. This page explains how you're handling the information of your visitors.
Google requires all three of these pages in order to give approval for Adsense.
6. Install The WordPress Plugins
Plugins elevate the efficiency of your website. In order to improve the speed and accuracy of your website, you need plugins.
How To Install Plugins In Your WordPress Website? 
Navigate to your wordpress dashboard. 
Hover over the left-side menu to locate the plugin option. 
Now you click on the 'plugin' and get redirected to a new page. 
Now hover on the upper left corner on add new. 
After you search for the plugin, install it and activate the plugin. 
If you reach this point, it means that you successfully completed all the steps.
Yippee! Your site is ready to publish your first blog.
7. Writing Your First Blog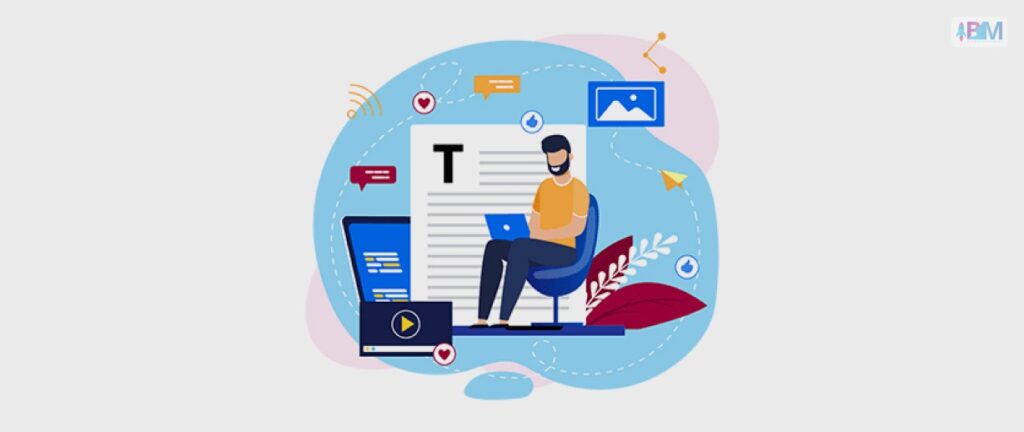 If you have a good command of English doesn't necessarily imply that you're a good blog writer.
Writing a blog requires a step-by-step plan:
(i) Creating An Attention-Grabbing Title
Choose a Title that piques the interest of your users and stimulates emotion. Don't use lengthy titles. Make it short, crisp, yet descriptive.
Average Title – Want to make money online? Here's what you need to do.
Scroll-stopping title – How to make $1 million a year with Just a laptop.
(ii) Topic Research
The more you research, the better you write. As simple as it may sound. Do thorough research and gather all the information and facts related to the topic.
(iii) Educate Your Audience 
If you closely observe the top-ranked articles for any keyword, you'll find that long-form articles are taking the upper hand. Understand the search intent with the utmost care, and make your content information-rich.
Do not write for the search engine; write for your audience instead!
(iv) Readable Content
Just because we embarked on the importance of long-form articles doesn't mean you write lengthy paragraphs. Representation is the key here!
Consider writing short paragraphs and making the content easily scannable.
(v) Add Visuals
Adding relevant images, infographics, statistics, etc., engages your readers and entices them to stay longer with your content. You can also take copyright-free stock images and personalize them for your blog.
(vi) Creating The Outline 
Creating an outline will save you time and effort. Begin your post with an intriguing introduction that clearly outlines your main argument and idea. Expand upon this by providing a few key examples and points to consider, and then wrap up with a compelling conclusion that summarises your main takeaways and encourages readers to take action.
(vii) Editing Your Draft 
Before you put out your content, make sure to give it a scan to spot any typos or grammar mistakes. To make sure your piece is as clean as can be, you can make use of a grammar-checking tool or have someone review it for you.
8. The Science Behind SEO-Friendly Blogs
You won't experience the desired results unless you optimize your blog for search engines.
Making Your Content Optimized For The Search Engine Requires The Following Steps:
Place the focus keyword in your title and meta tags. Meta tags are HTML code snippets that tell the search engine about the context of your page.
Include headings and subheadings to help structure your article's material and make it easier for readers to scan and understand quickly. Furthermore, they assist search engines in comprehending the organization of the content.
Optimize your images by placing keywords in them. Following this will aid search engines in understanding the substance of your image. 
Follow a robust internal linking structure to establish credibility. Look for backlinking opportunities to gain inbound links pointing to your website. 
Refrain from keyword stuffing. Place keywords in a way that doesn't hamper the flow of your content. 
Keep your URL short and optimize it with your keyword. 
9. Promote Your Blog
All successful businesses work around an ecosystem – blogging is no expectation.
But how can you create an ecosystem for your blog? Collaborating with fellow bloggers and creating a network of websites and social media channels can help you here! 
Here Is How You Can Do It: 
Look for a blogger in your niche that shares similar content as yours. 
Reach out to these bloggers and pitch them for sharing each other's content.
You can also think of creating content mutually – webinars, ebooks, round-ups, etc. 
10. Monetize Your Blog
If you have a blog, you can monetize it by placing ads on your website. You can sell ad space to advertisers directly or join pay-per-click (PPC) programs.
All you have to do is include links to the products or services you're promoting, and you will get paid a commission every time a reader clicks on the link and buys something. What could be better than that?
You can increase your earning potential and engage with interesting products and services, sharing your thoughts and experiences.
And, if you decide to go down this route, it's important always to let your readers know when you're using sponsored content. That way, you stay transparent, and your audience can trust that you provide honest feedback.
You can use it to sell your products like ebooks, courses, or other services like coaching or consulting. You can reach a wider audience, and you could be well on your way to supplementing your income or even replacing it together!
By offering readers a membership program, you can reward them for their loyalty and give them access to exclusive content or benefits they won't find anywhere else. This will keep them engaged and ensure they return to your blog for more!
Over To You!
You might find blogging a daunting task initially.
BUT.
With just a few basic steps and tools, you can get your blog up and running quickly. You must choose a topic, set up a domain, hosting, and content management system, develop a content strategy, and promote your blog. 
Knowing the best practices can help you to have a successful blog that will bring you success and satisfaction. Good luck!
Read Also: