9 Strategies For Increasing Your YouTube Channel Audiences
Wrong Perception: Creating as many videos as possible is the hack behind YouTube's success.
That's not true!
Are you stuck with your YouTube channel?
You're putting consistent efforts into creating YouTube videos and still not getting the result. And when your competitors are posting videos, they are getting great results.
Is that you? Where are you lacking?
You lack one thing. A stellar youtube strategy that combines all the facets of youtube growth.
With the help of an accurate youtube strategy, you start drawing the right audience to your channel. In turn, you'll experience a significant increase in your channel audience.
Now, you might be thinking about the best practices of a youtube strategy.
Look no further. Today's article is about growth hacks that completely change the reality of your channel.
Let's not waste much time. Keep exploring. 
You May Like To Read This: Boost Your YouTube Presence with These SEO Tactics
1. Competitor Analysis
Knowing your competitors gives you a clear picture of what you should do and what's not. Here's how you can do the same.
(i) Tracking Relevant Metrics
Checking the right metric is pivotal for analyzing your competitors accurately. Check your metrics before you actually get into the details of it. Before getting into the details, it is necessary to check the basic YouTube metrics of your competitors.
When We Say Correct Metric, We Are Talking About:
The subscribers count.
Total number of posts.
Views.
Interaction.
Engagement rate. 
(ii) Advance Data Analysis 
Checking more data ensures higher analysis. Try evaluating the hashtags and keywords that your competitors are using.
(iii) Post Types 
Look for the type of posts your competitors are sharing.
Among the post they share –
Figure out the top-performing posts.
It is the worst performing post.
Most engaging post.
Less engaging post.
2. Know Your Audience's Expectations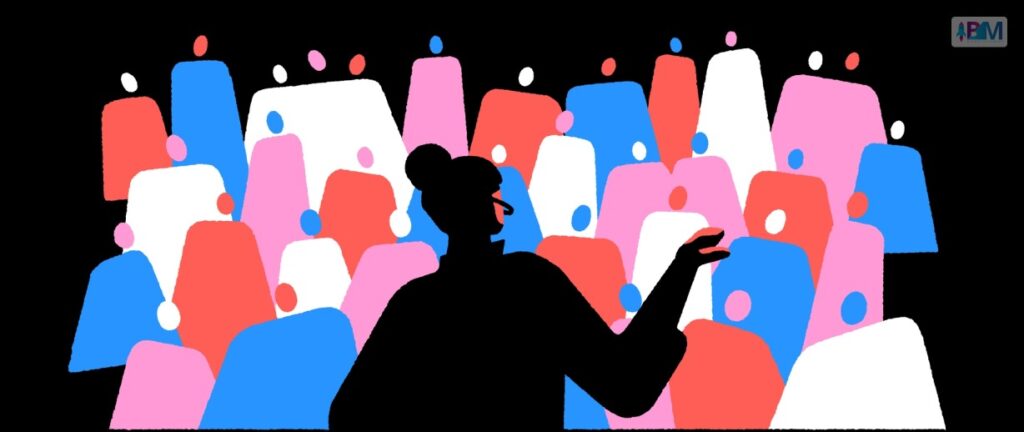 The most crucial aspect of your strategies is knowing whom to offer, what to offer, and what to offer.
Be it a short video or a long video, make sure your content resonates with your audience.
The Following Strategies Will Certainly Help You To Know Your Audience In A Better Way: 
Understand the pain points of your audience. 
Figure out the type of content they are likely to watch. 
Know the ideal length of the video they prefer.
Pick out mostly watched videos from their list.
Extract detailed information about their demographics, location, engagement, gender, age group, etc. 
Compare your YouTube audience with other social media audiences. By doing so, you can come up with topic ideas for your future videos. 
3. Be Unique With Your Content
YouTube is overloaded with a plethora of content. Most of the time, you'll see hundreds of videos for a single topic on YouTube.
Now you may be thinking – 'If the competition is so cut-throat, how can I even stand out?
Let us ask you a question – What is unique YouTube content to you?
Being unique on YouTube is portraying your individuality, your own style of representing. Look, the content is already there. What you can do is represent it in a better way.
Here Is A Catch: 
Many people fail here as they copy someone else's style. Do try to be like some "X" creator. Add your own views and your own style to make it stand out. If you closely observe the top youtube creators, you'll see – there is no rocket scene in it. They just added their personal flavor to it. 
For example, we all love to watch comedy videos on YouTube. And there are numerous YouTube creators in this space. But there are only a few creators who are successful in showing their predominance.
This Is Mainly For Two Reasons:
The content is highly unique. 
The way of representing their content is of the next level. 
Make sure you include the said practices in your youtube strategy.
4. Cross-Platform Promotion
Let's say you're a creator. You have great popularity on Instagram and Facebook, but your YouTube channel lacks attention. Now you're preparing short videos out of your original content and sharing them on your Facebook and Instagram profiles. After a few months, you witnessed tremendous traction on your Youtube channel.
The above example is all about cross-platform promotion. Today's digital space works around an ecosystem. If you want to scale your channel, you must include cross-platform promotion in your youtube strategy.
Here Are Some More Tips On This Topic: 
Share teaser videos on social media platforms and drive users toward your channel.
Try using hashtags on different platforms.
If you are creating a tutorial, consider creating YouTube playlists and sharing on different platforms. 
Embedding YouTube videos with blogs is another great tactic to follow. 
5. Engage With Your Audience
As with any other social media platform, YouTube demands responsiveness. Here you should know the art of encouraging discussion in your comment section. So you should respond to each comment that you receive on your video.
Take the most out of your community tab! Here you can post questions, polls, etc. Moreover, you can also run a contest to keep them engaged.
Interacting with your audience sends a green signal to the Youtube algorithm. Additionally, answering every comment makes your audience feel valued. In turn, they start recommending your channel to others.
If you have a presence on other social media channels, you should also follow the same producer. Try to stay responsible there as well. 
6. Attention-Grabbing Title 
Titles are the entry point of your entire content. And Youtube is all about how you present your content differently.
Let's Take Two Titles:
Title 1 – Best SEO Tips 
Title 2 – 5 killer SEO hacks you must know is 2023
Which One Is More Effective? Obviously, Title 2. Title 2 Overpowers Title 1 Due To 23 Reasons:
Adding a number in your title hooks the user. Title 2 is talking '5 hack', which is the key here.
Everyone wants recent information. Title 2 talks about the hacks that are relevant in 2023. 
Title 1 is too short and vague, whereas title 2 is precise yet descriptive. 
The learning here is you must spend time crafting engaging and relevant titles rather than adding a generic title.
There are millions of videos on YouTube. To stand out among your competitors, you must include this in your youtube strategy.
7. Collaborate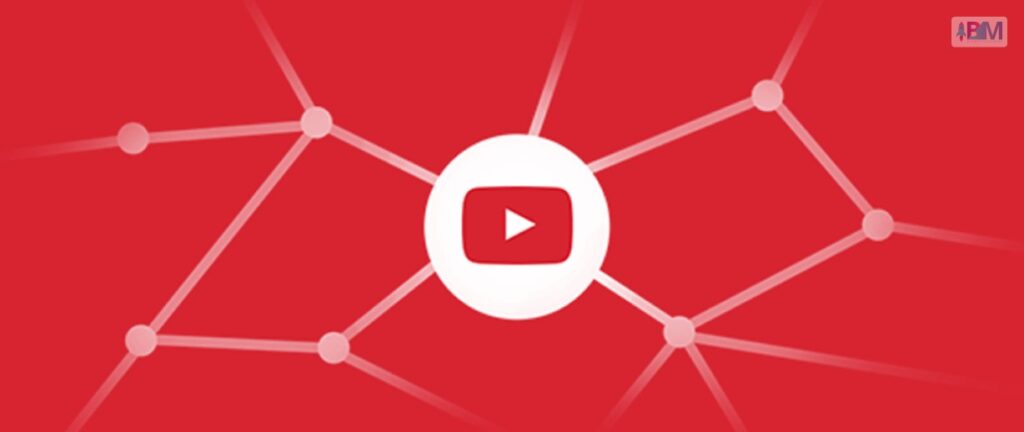 How many times have you heard the phrase – 'network is net worth'? Surely a lot of time!
Collaboration comes with mutual benefits and is cost-effective at the same time. This is why you see the top creators collaborate with their fellow creators.
When you partner with other businesses or creators, you amplify your chances of becoming more visible. With each collaboration, you introduce yourself to a new set of audience. And as they already know the content creator, they are more likely to subscribe to your youtube channel. 
You can consider emails and DMs as your point of communication. Draft your message in advance so that you can send it to a lot of people without investing a lot of time.
8. Visually Tempting Thumbnails
Thumbnails give a glimpse of your entire video. It is basically the first thing that appears when you search for something on YouTube. 
Thumbnails Help Your Audience To:
Hook the audience and entice them to click on the video. 
Understand what is inside the video. 
Here's How You Can Create An Effective Thumbnail: 
Keep the text short and use simple language so that your audience can easily recognize it in one go. 
Add a logo to help your branding.
Make it colorful and bright so that it can stand among other videos.
Make sure you keep the font style and color scheme consistent throughout your thumbnails. This helps you stay on top of the mind of your audience. 
Create your thumbnail for different devices, especially optimize it for mobile. 
You can also add images to make it more impactful. 
9. A Series Of Short Video Teasers
Video teasers are a proven hack to evoke curiosity among readers. Incorporate these in your youtube strategy.
Video teaser entices your audience to watch your entire video. The ideal length of a video teaser is around 30 seconds.
You can also do it by combining videos with pictures in your teaser. The teaser video evokes hype around your content. To make the most out of your teaser video, it is important that you distribute it well. 
Here Are Different Types Of Teaser Videos That You Can Include In Your YouTube Strategy: 
Explainer Video: It allows you to explain any product or service that you offer. This type of video is more explanatory than the other types. 
Hype Video: This is where you want to create a buzz around your video. This is more relevant for movies, songs, product launches, etc. 
Event Teaser: This type of teaser is more relevant for anything that is lined up. Here you mostly create a countdown timer for the upcoming event. 
Final Takeaway
Once you start applying these youtube strategies, you'll start realizing tremendous growth in your:
Traffic
Brand Awareness
Engagement
Sales
Authority
If you're ready to thrive, these 9 YouTube strategies are more than enough to change your reality.
Tell us, which youtube strategy you're going to try first?
Or,
Are you going to combine some strategies given above?
Read Also: