Boost Your YouTube Presence With These SEO Tactics 
YouTube has been gaining a lot of momentum in the recent past and making it difficult for creators to rank on the first page.
Additionally, it is becoming a favorite weapon for most digital marketers. Having said that, very few people know how youtube seo works and the correct way to do so.
Everyone wants to be at the top of the largest video platform (YouTube) on the earth. But only a few get the spot. Getting your desired exposure on YouTube is not a cakewalk. 
Here comes youtube seo into the picture. It is all about optimizing your videos for higher search results. YouTube's algorithm gives preferences to videos that come with quality content.
If you want visibility in this digital landscape, you should adopt smart tactics for youtube seo.
In this article, we are going to share top youtube seo strategies that can change your entire game.
So without further wait, let's start exploring the strategies.
How Does YouTube SEO Work?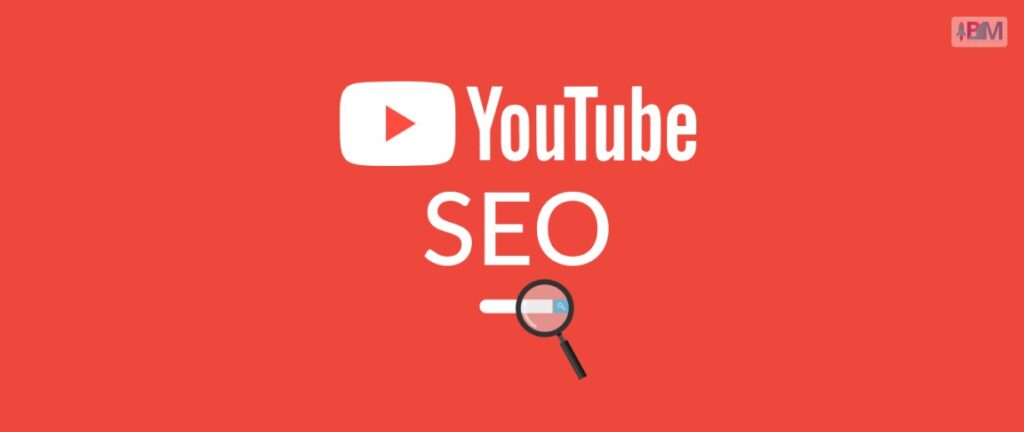 When a user inputs a search query on YouTube, the algorithm scans through all the videos and presents the most relevant results to the user in a ranked order. 
To come up with tailored results, the algorithm takes into account several factors, such as the user's search and browsing history, similar to Google.
Additionally, for content publishers, it is crucial to be aware that the algorithm also looks at how optimized the YouTube channel is and how much engagement it has.
To explain, if a video is correctly labeled with relevant tags and keywords in its title and description, it stands a better chance of featuring higher on the result page compared to one that lacks such details.
Similarly, a channel that generates high amounts of comments and likes is likely to feature more prominently than one that does not have as much engagement. This is because the platform recognizes that such videos are likely to give a more positive user experience.
Now that you know how youtube seo works, let's explore the ways how you can boost your youtube seo.
YouTube SEO Best Practices
Following a few simple steps, you can easily combine your SEO and video strategy to help boost your marketing.
Not only will this increase your video watch time, but it will also capture your customers' attention, leading to benefits such as YouTube remarketing.
Taking into account a variety of criteria, rules, and calculations, youtube seo evaluates ranking.
Let's start exploring it.
1. Keyword Analysis
We all have heard that keywords are an important aspect of Google SEO. But we often ignore the importance of keywords for youtube seo.
New videos are coming every month and making the space more competitive. So, While starting, it is important that you target the right keywords.
Using keywords helps the algorithm accurately identify your videos and gives viewers the most relevant videos in their YouTube search results, thus granting creators massive exposure.
(i) Searching The Keywords
If you head to the YouTube search bar and type in 'digital marketing strategies,' you'll see a variety of keyword recommendations appear on the search panel.
By following the same method, you explore the keywords that are already in demand on the platform.
Apart from these, you can leverage tools like Google keywords planner, Moz, etc.
(ii) Keyword Selection
Searching the keyword is a fraction of the job done. Selecting the right keyword is the way to go here.
Look, there are keywords that come with a lot of potential, and you might get attracted to them.
High search volume and keyword difficulty come hand in hand. The keywords with higher search volume are highly competitive. Low-competition keywords are something that you should focus on here.
So if you're just starting out, it is better to target keywords with high volume and less competition.
Moreover, if you're a business owner, you must consider long-tail keywords for your business.
2. Keyword-Optimized Description
When uploading the video, it's important to fill in the description field as well. One of the most important things is that you optimize your video's description with keywords.
YouTube Recommends You Do The Following:
It is highly recommended that you place your focus keyword on the first few sentences of your description. 
Refrain from putting junk keywords and redundant information in the description. 
This text should provide as much detail as possible about the content of the video, so try to make it as descriptive as you can within the 5000-character limit. 
The description plays a major role in helping your video rank in YouTube searches, as it can act as a persuasive tool to entice viewers.
By using an engaging description, you can boost your video's engagement and increase your chances of ranking on YouTube.
Now that you have identified your keywords, you must know the right way to place them.
3. Keyword-Optimized Title
At this point, you have a list of phrases as you've already done the keyword research.
From the viewpoint of indexing and ranking, titles play a crucial role. Your title must resonate with your target audience.
We know that informational, commercial, navigational, and transactional searches are the most common types. Thus, understanding the search intent of your audience must be the first step.
Be mindful that the title of your video can be users' first introduction to your content and should be concise, with the exact keyword. To make sure your video is visible in search results, it's essential to align it with the search intent of your viewers. 
While these are not strict rules, they should be kept in mind when creating titles that will both describe the video and pique viewers' interest. A bit of creativity can go a long way.
4. Use Hashtags & Tags
Hashtags play an important role in youtube seo. They help you to find a range of content around social media platforms. And YouTube is no exception!
Placing hashtags in your description and title increases the chances of people finding your content.
When you add a hashtag to your title, it is shown just above your title and gets hyperlinked.
Whereas tags are descriptive phrases or keywords related to the video you're producing. It helps the algorithm identify the context of your video and index it properly.
If you have already uploaded any video on youtube, we expect that you're familiar with the tags filed on youtube.
Here YouTube allows you to write within 120 characters.
5. Scroll-Stopping Thumbnail
When creating a YouTube video thumbnail, it is important to use an image with the following:
High quality. 
High contrast.
Comes with a 16:9 aspect ratio.
Preferably a facial close-up.
Taking these things into consideration will make a substantial difference in the click-through rate.
YouTube will offer three screenshots to choose from for the thumbnail, but you may also select a different moment in the video or upload your own image.
For ideas, you may use sites such as Pinterest and Canva that have tailored templates for YouTube thumbnails. 
Furthermore, it is essential to make sure the thumbnail's video duration corner does not cover any important content and be aware that Google will filter out certain imagery, such as the YouTube logo.
Lastly, to further increase presence in relevant results, it is ideal to have an image that is a great visual representation of your target keyword.
Following these strategies will give a boost to your youtube seo.
The Final Takeaway!
You have reached a point where you understand that – producing content for YouTube is one thing, and following the best practices of youtube seo is another. 
Following the above-mentioned guidelines will separate you from other creators.
Youtube SEO doesn't require a hefty budget. It requires consistent efforts. Many creators are just doing it from their phones.
Do you agree with us? Do you think that the above points will work for you? Do you know any other youtube seo strategies?
Read Also: