7 Reasons Why YouTube Marketing Is A Must-Have For Your Business
It's no secret that video marketing is taking the internet by storm. And Youtube being the pioneer video publishing platform, youtube marketing is taking all the credit!
You visited YouTube for movies, music, podcasts, comedy shows, shorts, etc. But you haven't considered it from the standpoint of marketing.
If you're still doubting the worth of YouTube, check this – as of now, there are more than two million active users on YouTube. Google is the second most sought-after platform after Google.
If you haven't considered YouTube as a part of your marketing plan yet, it's high time you should do it.
Without a single thought, YouTube has become the newest weapon in your promotional arsenal.
For those who don't know about YouTube marketing, let's give a brief:
YouTube marketing is nothing but promoting your business through YouTube videos and ads. YouTube marketing involves less cost as compared to other marketing mechanisms. The cost of producing a YouTube video will fit into your budget. Almost all the top practitioners are using YouTube as a part of their digital marketing strategy.
YouTube videos can be used to convey a message quickly and effectively. Videos are much easier to watch than long-form text, so they are ideal for conveying complex information in a concise, engaging format.
What are you waiting for?
In this article, we will discuss 7 YouTube Marketing hacks that will help you skyrocket your business.
Without much delay, let's get started. 
Click Here To Read Out: 15 Strategies For Improving Your Ranking On YouTube
7 Proven Benefits Of YouTube Marketing For Your Business
Here are the proven benefits of youtube video marketing which has taken many businesses from rags to riches with one viral video.
1. Higher Visibility
There was a time when you hardly found any video on Google's search results. With the growing popularity of YouTube, you might have noticed that more and more videos are on the search result of Google. 
With consistent efforts, you can ensure higher visibility with Youtube Marketing. In turn, getting a higher ranking.
As a business owner, your target is to reach more and more people.
We all know that Google loves businesses that use its products, tools, etc.
We had a client who was selling online courses.
Last year we had a client who was struggling to get the desired visibility. We insisted the client launch a YouTube channel.
Here Is What We Suggested:
Creating quality content that educates the users. 
Integrate your blog and video for optimum results. By doing so, you can gain backlink opportunities for your website.
Cross-promote your video to other social platforms. 
Test and try different video formats to know what's working the best. 
2. Boost In Traffic
Having a YouTube channel is a bonus!
Even if you don't have a YouTube channel, you can still drive traffic from YouTube through ads.
Here Are Some Of The YouTube Statistics That You Should Know:
As of 2023, YouTube possesses more than 2.6 billion active users. 
There are 80 million premium users on YouTube. 
Almost 52% of internet users access it once a month. 
The creators upload 720,000 hours of video every month. 
When it comes to video-sharing platforms, Youtube comes first. 
Not everyone is your potential audience. Let's assume you attract millions of traffic through your YouTube ads but the conversion rate is low. Is it beneficial for you?
Many people make the same mistake, so tailor your videos for the target audience only.
With YouTube, you can attract qualified traffic to your business.
When you start getting traction for your video, the Google algorithm will spread it to more people.
3. Easy To Repurpose
How many times have you come across a YouTube video on Facebook or other platforms?
YouTube opens up the way to a room for opportunities. You can use this content in a number of ways:
You have the option to share your videos across different social media platforms. Moreover, sharing videos across all platforms enables traffic to your YouTube page as well.
You can also embed your videos on blog posts and web pages. If your video is of great value, having it on your site helps you improve your bounce rate.
YouTube videos are easy to share. Once you've created a great video, it's easy to post it to your website, blog, or social media accounts. You can also embed the video in emails or newsletters, allowing you to reach a larger audience.
Another great way of repurposing the content is extracting the audio and creating a podcast. Podcasts are gaining a lot of momentum. And if people like your content, you can redirect them to your YouTube channel as well.
4. Drives People To Take Action
Let's assume the title of your YouTube video is great, the content is quite engaging; what's next?
Here comes 'call to action' in the picture. Call to action adds a direction to your YouTube video.
Let's suppose you are a math teacher. You opened a channel on YouTube with the aim of attracting people to your course. Now you created quality content for your channel but missed out on adding a call to action. The video brought zero traffic to your sales page.
You realized that something was missing and incorporated a call to action into it. Now, the story is different. Once you start talking about your course, you see digital footprints on your sales page.
This is how you can entice your audience through YouTube Marketing and let them take action with your product.
5. YouTube Comes With An Advertisement
Even if you do not have a Youtube channel, you can still stand out with your advertisements. Advertising adds momentum to your YouTube Marketing Efforts and attracts inbound leads.
Types of advertisements available on YouTube:
(i) In-stream
How many times have you come across 5 seconds ads on YouTube? Certainly yes! This is an example of an in-stream video. Here YouTube gives you the option to either watch the ad till the end or skip the ad. By capitalizing on in-stream videos, you can land prospects on your landing page.
(ii) In-display
While watching a video on YouTube, these ads display on the side of your content. Here you can set your target audience that resonates with the content of your channel or your business.
(iii) In-search
Insearch YouTube ads appear when you search for something on the platform. They are helpful in driving traffic to your website.
(iv) Retargeting
Retargeting helps you reach out to people who have already engaged with your ad or video and haven't taken any action. Here you connect your YouTube account with your Google adwords account.
6. Optimum For Conversion
Harnessing YouTube advertising makes it optimum for conversion. Connecting people is tha hack behind converting them. This is something YouTube brings into your marketing.
Experts say people are more inclined towards video content than other forms. With YouTube marketing, you get a chance to humanize your brand. You can tell a story, and talk about your brand. You can bring life to your content.
Additionally, video plays a great role in evoking human emotion. When you like the content of a video, you start imagining it. It creates a long-lasting impact. In most cases, you don't forget a video that you like. With YouTube marketing, you can take advantage of those, and the chances of converting people are much higher than other marketing efforts.
If you want to engage your audience and turn them into your customers, you should include YouTube marketing as a part of your digital marketing strategy.
7. Grow Email Subscribers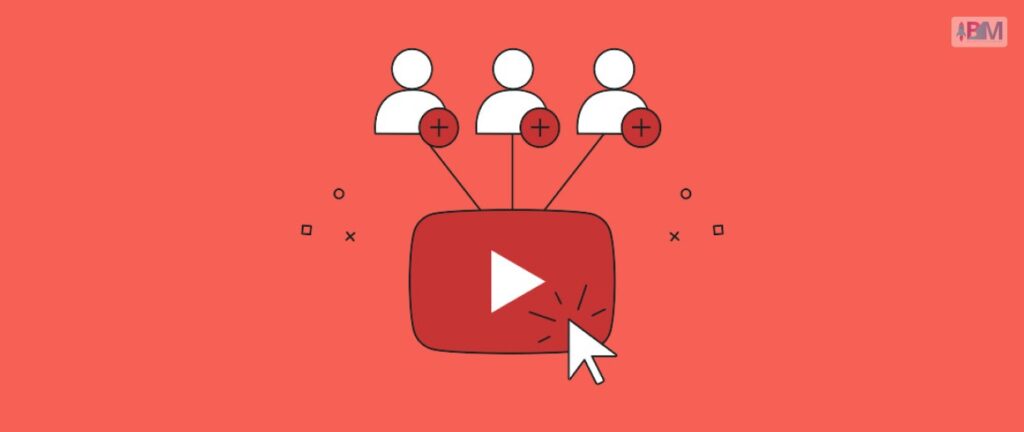 YouTube marketing allows you to build an extensive email list. There is software available in the market that you can leverage for the said purpose. But how?
This sort of software allows you to structure your sign ups directly from the video. Your prospects can pause a video and enter their information there.
By following the given approach, building your email list and providing quality content can go hand in hand. 
Once You Build Your Email List, You Can Do The Following:
Use as lead magnets. 
Leverage YouTube ads. 
Takeaway!
At this point, you get an idea about the 7 killer benefits of YouTube marketing. Please remember the fact that YouTube is a competitive space.
To Fetch All The Benefits, You Have To Stand Out With Your:
Engaging and educating content
Video quality
Audio quality
Intro of the video
Are you ready to scale your business with YouTube marketing? We will be more than happy if you start leveraging all the benefits mentioned in this article.
But..
Are you ready to take action?
Act fast and skyrocket your business with Youtube marketing.
For further assistance, reach out to us.
Read Also: