How To Write A Blog About Yourself?
Does Some Romantic Indolence grip you? (it might sound a bit of an Oxymoron!)
Are you a keen and deep observer of life?
Do you think that you could communicate with people via black and white?
If you think that your fingers can express Emotions, Experiences, Journeys…Why don't you Blog about yourself ?…connect with like-minded people…share your thoughts, ideas, and experience…Easy, and it will pay you too! Let's learn how to write a blog about yourself in detail.
If you a talkative and garrulous to some extent, you are a good fit in this trade, believe me. It's easy… It's like the old fashion diary that is maintained by MR Gold!
By this time, the first question has already struck you…But what to write in a Blog??
There are millions of things you come across in your daily life…It can be an outing with buddies, a new shopping experience that you had…Morning exercise, your daily Food, intriguing questions your Girlfriend asks, or even some Government policy that affects your life.
Well, these two G's are really hard to manage…both can ditch your expectations, you know!… Anyways… Let's talk a bit about how to write a blog about yourself….I hope you stay with me throughout the entire article. Believe me; you will like it.
Personal Blog: Shaping Your Craft
Honestly speaking, you might find it difficult to identify the subject on which you are to blog in the initial phase. What will be the subject of your blog?…the Content may keep you in two minds… in fact, many minds you know.
You will simply find it difficult to get your first stride. Follow these simple ways to start your Blogging.
1. Define The Purpose Of Your Blog
The purpose of a blog is to provide content on your website. This also aims to answer the prospective questions of the customers and answer the queries.
The ultimate purpose of a blog is to establish connections with people and engage with them through stories and articles.
You can also aim to include a blog that assists in getting more website traffic from search engines. You will see more people coming to your blog when you incorporate the relevant keywords.
2. Writing A Blog About Yourself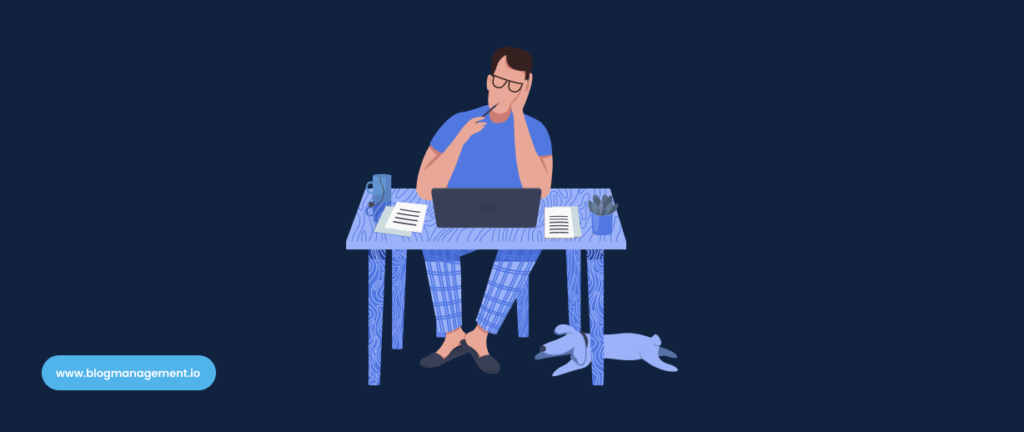 How to write a blog about yourself? There is no one-liner answer to it for sure.
First thing first, you need to define the purpose of the blog. This is important so far as expressing yourself is concerned.
What type of writing are you going to do? Are you going to start a completely new blog, or are you sharing trips and tips on problems that you solve? It will be a completely new thing for you, let me tell you this.
Suppose you are in digital marketing, you need to promote your product or services to the common readers to promote your brand, its products, and services.
If you are still not convinced about this, you could go on to search for how to write a blog about yourself examples in Google to get a better idea. There are different websites where you could publish your blogs in. You could get them in Blog Management.
3. Display Your Writing Skills
This is one of the most important aspects of Blog Writing. If you want to know how to write a blog about yourself, your writing needs the skills and competency to reach the prospective audience.
In addition, your writing must possess the skills and capacity to engage with your audience. When you worked as a freelancer, you might have observed that clients would ask for samples.
This is all to test your capacity for expression. You can generate more profit only when you add up to the new customer.
And one of the main requirements that you need to arrest customers' attention is good quality writing skills.
4. Writing the Introduction Of Your Blog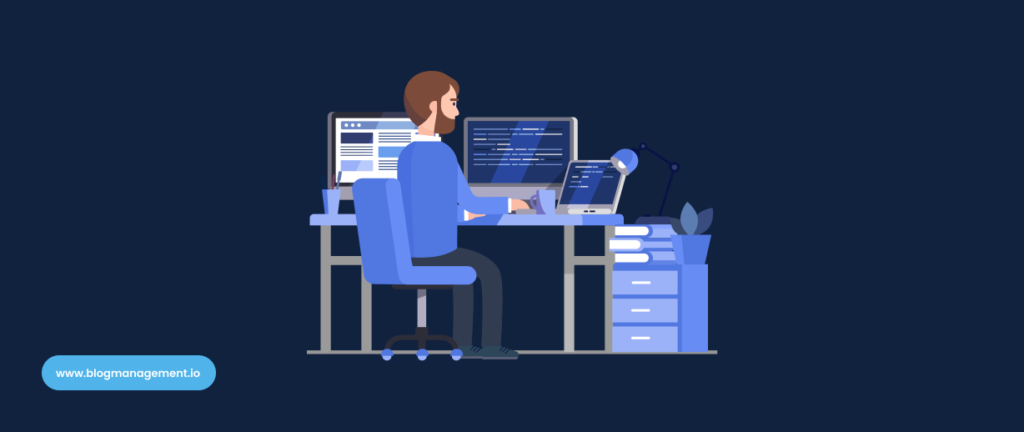 Curious about how how to write an introduction about yourself for a blog? Well, there are certain ways through which you could write an Introduction.
First, while writing your blog, you need to be curious to ventilate your value proposition. Then you need to create your hero section.
Next, you need to create a compelling story. Now, use your about page to sell yourself. Finally, use smart designs and layouts to make your writing Interesting.
5. Documenting A Journey Of Personal Development
If you undergo any transformation, you could share this with the audience through the blog. Transformative journeys are filled with ups and downs. This has the rare quality of binding audience and attention.
A personal journey of accomplishments is highly engaging and require vigor and energy to bind the attention of visitors. A transformative journey also inspires and motivates an individual a great deal so if you want to find out how to write a blog about yourself, follow these tips.
6. Story-Driven Content
Blogging is all about storytelling, and people want to hear and engage with good storytelling.
Therefore if you are a good storyteller, figuring out how to write a blog about yourself won't be a big deal. And that is the ultimate be-all and end-all of the entire development.
For example, the story of Elon Musk you could consider. His company went near bankruptcy. He was a few years away from closing down his factory.
Yet, there must have been some mercurial change that propelled him to elevate Amazon.
The Journey of Amazons from a humble beginning to the summit of success is no less than a fairy tale story. That's the way you create a psychological engagement.
7. Keeping A Personal Diary
You could use your blog as a diary. By keeping a diary of personal records, you could keep an engagement with the readers and audiences; the Personal Diary format enables you to engage in a one-to-one conversation.
Personal Diaries are like a Journey. If you can figure out how to write a blog post about yourself, you can make your personal diary accessible to all.
They ensure that the people who are already engaged with the blogger be a part of the developmental journey and not all.
Now add a password to your blog. You could hand it to those only who have been part of this journey.
8. Creating A Schedule
If you want to create a schedule for something, you could consider blogging.
Suppose you have an ailing person back home who needs help and medication at some specific time; you can blog about it.
You could even talk about it in your blog and provide medication simultaneously.
9. Writing Blogs: The Should And Should Nots
Wandering about what you should or should not add to the blog? You consider good topics that include recipes, your life experience, certain subject, some personal account, and family craft.
You need to add certain elements to the blog with a function and a definite objective.
There are certain things that you need to avoid while writing personal blogs.
Do not push yourself to be too personal. You will find a bunch of strangers who are not your close acquaintance.
You should avoid excessive drama and controversy. This gets into a generalized format. This can act to distort your image as an individual.
And yes, do not be fake. This also evokes a somewhat bad impression of you. If you are marked as an individual who resents falsifying stories, this will surely create a bad experience with the visitors to the website.
10. Be Yourself
This, though, comes as last on my list, is among the most important aspects. When writing about your experiences, journeys, and struggles, be sure that you are original.
But when you are not putting it the way you are, there are chances that you go on to imitate some life influencers; this needs to be natural.
With natural stories, you could generate a better relationship among the viewers, and that's an important tip while figuring out how to write a blog about yourself.
Conclusion
If you have an ingrained passion for ventilating diverse emotions, Blogging could be a highly interesting aspect for you.
On the other hand, if you have spontaneity in your thoughts and expression, you can connect with people through your blogs.
Remember that people like good and engaging stories.
Therefore make sure that you feed your creative self to reap economic benefits. If you know how to write a blog about yourself, there is a sky of opportunity in blogging waiting for you.