How To Make Money From Your Blog In 2022?
Do you want to know how to make money from your blog? Well, then, you will need to ditch the cookie-cutter advice you were receiving from the generic bloggers and focus on the important ones. For example, if you want to monetize your website, you have to be consistent, exercise proper writing habits, and, finally, be passionate.
Sounds too generic, doesn't it?
We understand. And, due to that reason, we have carefully curated this guide for you to make your life a little easier. Here's what you'll know through this article –
What is blogging?

Why should you write blogs?

How to make money from your blog?
So, without making any further ado, let's begin!
Blogging – What Is It Really?
Before we delve too deep into the subject, we'd like to discuss a little about the fundamental yet most crucial question.
What is blogging?
A blog, in essence, is a type of informational website, which publishes content on various niche-specific topics. Usually, the blog section of a site shows the articles in reverse chronological order. Therefore, the newly-released content tends to be available at the top section of the page.
While creating a blog, a blogger tends to follow various white hat SEO rules. This way, it becomes easier for them to rank higher on Google and prevent their site from getting banned.
A blogging webpage usually contains four parts. These are –
Header (it includes the navigation bar or the menu of the website)

Main content (where you write about the topic or subject you have chosen)

Sidebar (keep your social profiles, CTAs, and links to other articles here)

Footer (should comprise other relevant links like privacy policy, disclaimer, contact page, etc.)
So, if you are considering creating a blogging website, make sure to follow this structure for better visibility and user convenience.
What Are The Benefits Of Blogging?
According to a report, more than 600 million blogs are currently available worldwide. And, almost 70 million posts are being written and published from the same.
But why has blogging become one of the best ways to earn passive income in 2022 all of a sudden? Let's find out!
Blogging helps you interact with your consumers and let your potential customers know what your brand is all about. If you are a good writer, you can build trust through your blogs and persuade people to buy something!

It will also become easier to build your brand and improve your online reputation exponentially with blogging. First, however, you'll need to be consistent with your efforts.

It can also assist you in attracting a lot more traffic than usual. This way, you can expose your organization to a more extensive consumer base and find potential customers altogether.
So, did you understand why most people are trying to maintain an active blog section on their website? If so, then let's move on to the next and most important segment, "how to make money from your blog."
How To Make Money From Your Blog?
Whether you are writing a blog or working on digital marketing, the process of online money making is pretty tricky and time-consuming. So, even if you use the following tips, it might take you some time actually to monetize your website.
But, there's no need to worry!
All you need to do is stick to your plan and be persistent through and through.
However, before we begin, we'd like to tell you something. In this section, we'll divide our tips into two categories. This way, you can learn about different blogging phases and plan accordingly.
As a Beginner Blogger
If you are just starting, it'll be almost impossible for you to start earning money right away. So, here, we'll discuss some tips for beginner bloggers and help them learn how to make money from your blog.
Tip – 1: Select A Niche
As a beginner, you should always begin working on a single niche. For example, most people usually start their journey by writing on health or tech blogs.
But why? These segments are very popular and, therefore, attract the highest amount of traffic. However, the competition is pretty cutthroat in these aspects as well.
So, you will need to be careful, especially when choosing the niche of your first blog.
If you were looking for some profitable ideas for your blog, here are a few options that you can choose from –
Fitness

Outdoor or traveling

Lifestyle

Relationships

Personal development or self-help

Finance
When you work on a relevant niche, it becomes easier to attract similar-minded people with a purchase intent on your website.
Tip – 2: Try Solving Your Consumers' Problems
While writing a blog, you should always check if it's evergreen or not. For instance, you should always focus on writing the "how-to" guides when you are starting. These blogs tend to be pretty popular amongst the general crowd and, thus, can attract a lot more traffic than usual.
Solving the issues of your consumers can also help you in increasing their trust in you. Therefore, whenever they search for something, they'll first think about visiting your website.
You may also write an informative post on your products and promote them subtly through the same. If the readers like what they see, they may buy the product too!
Tip – 3: Be Careful With Your Domain Name
Your domain name should be concise and memorable. Otherwise, it will be almost impossible for your readers to find your website when they need it.
Also, you must prefer the ".com" domain for your business because that's what most of us use when searching for a website. You may also consider searching for expired domains to grab a high-authority option for your purpose. This way, you would not have to work on backlinking strategies anyway.
When you have an easy-to-remember, people will visit it much more than usual. So, if you have a cost-per-click strategy in place, you may also start earning money from your blogs.
As An Established Blogger
Once you become established in the market, you must follow different strategies to monetize your website. Here are a few ways that can help you understand how to make money from your blog.
Tip – 1: Publish Blogs
If you have already created a high-authority website, we'd suggest you make the most out of it by publishing guest blogs. Here's how the whole procedure works.
After writing something on your preferred niche, a guest blogger will send an article to you. After receiving it, you will need to check the content thoroughly. If it turns out to be alright, you can then publish it on your website.
So, how does this fair for you?
Well, by receiving and publishing guest posts, you can keep the content flow on your website intact. Hence, you can spend the rest of your time improving your website. Secondly, the guest post writer will research everything, such as the topic, keywords, etc., before writing the article.
Hence, you don't have to do anything by yourself!
However, there's a hitch. As a website owner, you'll have to spend the whole day maintaining your website, checking broken links, etc. Hence, it will be almost impossible for you to find guest bloggers, check their content, and publish them.
So, do you need any help regarding this aspect? Then, make sure to contact us at Blog Management. We, as a mediator, will help you find new blogs for your website and pay you for publishing them. In addition, our content team will also check the quality of the blogs, so you won't have to worry about it.
Finally, we at BM usually make payments within 24-48 hours of publishing the blog. So, there's no need to be worried about this aspect too!
Tip – 2: Write Sponsored Content
As a blogger, you probably have heard about the term "sponsored content" before. But, do you know what it means? Let us explain a little.
A sponsored blog is all about writing about a product or an organization in a promotional tone. So, when you are jotting down your thoughts about something as such, you'll be paid handsomely. And, the organization will reach a more extensive consumer base through your website's visitors.
Tip – 3: Blog Advertisements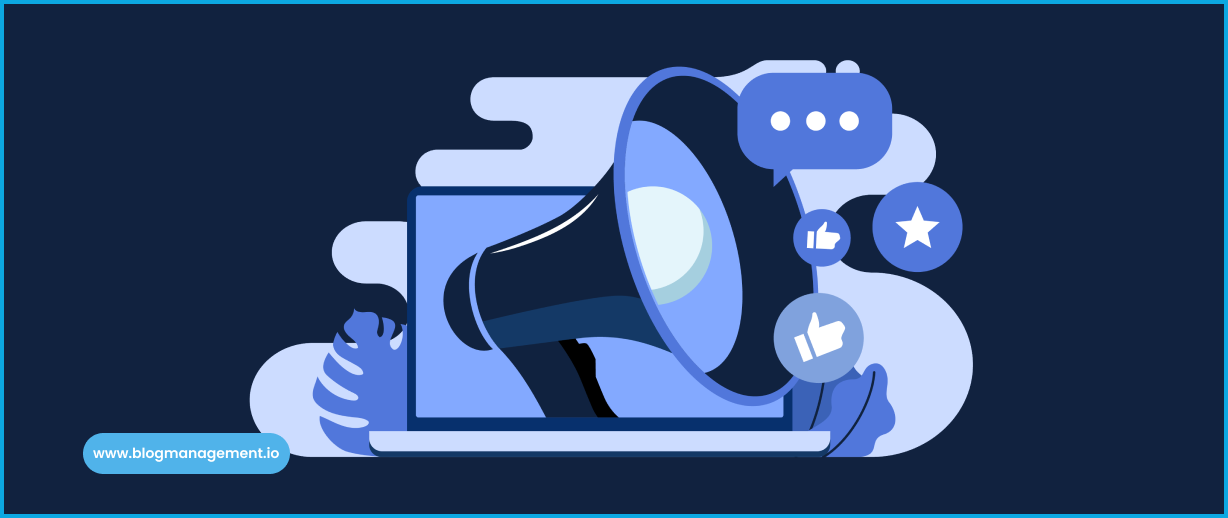 Displaying advertisements in your blogs can be another fantastic way to monetize your website. So, let's see how this marketing channel works.
If you are an owner of a high-authority website, various entrepreneurs and people will come and ask you to advertise their products. They will also provide a small picture or video for the same reason. And, all you have to do is to place it on your website, include a link to their website, and get paid.
Some businesses also offer a little cash whenever someone buys their product through your provided link. So, there are plenty of ways to monetize your blog if you can use this channel successfully.
Frequently Asked Questions (
FAQs)
1. How To Make Money Online Reddit?
There are no specific ways available to make money on Reddit. However, you can visit some relevant subreddits and offer your services to people to get some quick cash!
2. How Do Beginner Bloggers Make Money?
Here are a few tips that can help you learn about how to make money from your blog as a beginner blogger –
Affiliate marketing (promote others' products on your blog to earn money)

CPC (cost-per-click) marketing

Google AdSense
3. Does AdSense Pay Per View?
Google AdSense does not usually pay for ad views. Instead, it uses a CPC (cost-per-click) payment system. So, whenever someone clicks on the targeted ads, you, the blogger, receive some money.
4. How Do I Get Traffic To My Blog?
You can opt for several ways to increase traffic on your blog. Here are a few of them –
Include relevant keywords and links

Promote your blogs on social media

Write proper content

Incorporate SEO-friendly titles

Add social media sharing buttons

Try guest posting
Final Thoughts
So, now, we will be ending our guide on how to make money from your blog. However, we'd like to summarize a few things before we go.
Creating a successful blog and monetizing it can be arduous. So, even if you are following our tips, it may take some time to see results initially. However, if you are patient and consistent, things will, indeed, work out for you one day.
In any case, if you still have any lingering doubts regarding how to make money from your blog, make sure to comment your thoughts below. We'll be happy to help you out!
More Resources: