The Benefits Of Blogging For Business
Yes, there are plenty of benefits to blogging!
For decades, savvy entrepreneurs have employed content marketing as a powerful tool to boost their businesses and engage their audiences. With the right approach, content marketing can work wonders for your business.
And if you hover over the internet, you may find many uncertainties or misconceptions around Blogging.
Do you want to hear the truth?
Let's be brutally honest.
Blogging is an invaluable tool for any business, provided they have the strategy and the vision.
Think about the momentous invention of the internet.
Then, consider the explosive growth of digital technologies.
One common trend throughout this evolution becomes evident -companies continuously strive to provide more to their customers and reap greater rewards in return.
From amplifying your reach to improving your credibility, blogging can make a huge difference to the success of your venture, so let's explore this further!
We want to dive into the many advantages of owning and maintaining a blog as a business owner.
Here are 10 benefits associated with blogging for business – whether you have a small or large business – to help motivate you to get started.
What Is Blogging?
77% of internet users read blogs! 
Ahh! It's that powerful.
Blogging is a form of online communication where a person or business can provide content to their audience.
It is a great way to connect with your readers, create interesting and informative content, and build relationships with customers and potential customers.
Blogging is an excellent way to share information, promote products or services, and build your online presence.
You can use it to share news, tips, and advice, engage with customers and provide valuable content to your readers.
There are innumerable benefits of blogging. Let's explore them one by one.
10 Benefits Of Blogging
We know tha you're highly interested to know the benefits of blogging. Let's not do waste time. Dive in!
1. Blogging Establishes Yourself As Authority
No matter what niche you're targeting, blogging allows you to demonstrate your expertise in your industry.
The human mind of content creators that educate us.
By regularly creating valuable and educational content for your target audience, you can position yourself as a thought leader in your field.
What's the point of becoming a thought leader?
This can help you build trust with potential customers and demonstrate your knowledge. In addition to increasing your visibility, it enables you to build relationships with your readers.
What is the ONE common trait among credible bloggers? They post quality content consistently.
Even top companies also leverage blogging to stay on top of the mind of their audience.
2. Cost-Effective Marketing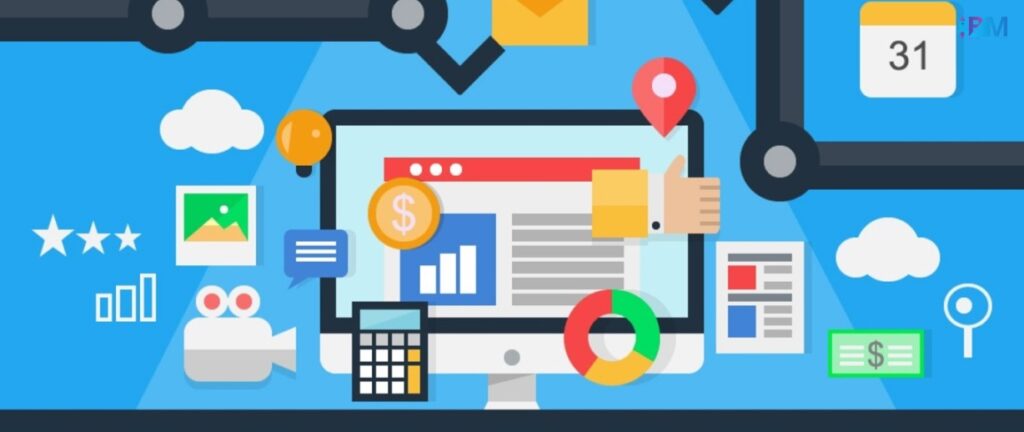 Are you worrying about not having a hefty budget for blogging? If yes, you won't do it after reading this article.
For starters, blogs are incredibly affordable. Blogging doesn't take a toll on your bank account.
If You Don't Have a Website…
There are two blogging platforms – Blogger and WordPress.
Blogger is free.
And wordpress requires purchasing domain and hosting. But that is so minimal that even a college student can afford it.
If You Already Have a Website…
You can build a blog into your existing website for free or use a dedicated hosting site for a few dollars a month.
This makes it easy for businesses of any size to get started.
3. Networking
If you're wondering about the benefits of blogging, you will be happy to know that blogging helps you connect with people.
But how?
(i) Value Creation
Why does anyone connect with you? You have to incentivize them.
Blogging does the same. With blogs, you can solve a problem and educate your audience to tackle a specific issue.
(ii) Build Your Reputation
Basic human psychology – we like to get connected with people we like and admire.
If you write for people over some time, people start liking you. And blogging gives you the same opportunity.
Over time, people will recognize you as an expert within your industry.
(iii) Be Original 
Personalized content gets the upper hand, no matter how professional a writer you are. So the biggest hack is to share unique content.
4. Brand Awareness
The benefits of blogging are complete with building brand awareness for your business.
Your aim at this point is to create content to tap into your audience's pain area. And solve their issue with your content.
By providing useful information, you can show potential customers that you know your industry and are trustworthy enough to do business with.
When customers learn more about your business and your products and services, they are likelier to choose your business over the competition.
Additionally, when you share stories and insights, customers may feel more connected to your business, creating deeper engagement and trust.
Talk about the burning topics of your industry so that people start recognizing you.
Last but not least… Blogging helps you rank higher on the search results page.
The higher you rank, the more people will get attracted to your business.
In turn, you'll become a brand.
5. Backlinks
Hurray! You are about to know one of the most important benefits of blogging. Which is backlinks?
Backlinks are inbound links pointing to your website from other websites.
By creating quality content that other websites find useful, you can generate backlinks from those websites.
When it comes to SEO, you must pay attention to the importance of backlinks.
Search engines like Google use backlinks to determine the relevance and authority of websites.
The more backlinks a website has, the higher it will rank in search engine results. This helps to increase the visibility of your website and drive more traffic to it.
Another benefit of generating backlinks is that it helps to increase your website's trustworthiness.
When other websites link to your website, it signals to search engines that it is reliable and trustworthy. This helps build trust in your brand, leading to more conversions and sales.
Finally, generating backlinks can also help to increase your website's referral traffic. When other websites link to your website, it acts as a referral to your website and can help drive more organic traffic.
6. Know What Your Audience Thinks About You
Have you ever wondered why blogs have a comment section?
Quality blogs attract people to share their feedback.
As customers look for ways to make more informed decisions, blogging has become a powerful tool to help them better understand what they're interested in.
By blogging, you can read honest reviews from customers like them and learn more about what they like and don't like.
By leveraging blogs, you can quickly and easily fine-tune your marketing and advertising strategies to resonate better with your target audience. This can help ensure that your message and content are highly relevant, thus helping to increase conversions.
Have you noticed any other positive effects of blogging for your business? 
Have you seen any improvements in your customer relationships, or have you seen an increase in website traffic and sales? 
Any insights you have discovered through blogging that have helped your business grow? 
We'd love to hear about your experiences! Are you enjoying the benefits of blogging?
7. Helps In SEO
Creating blog posts for your business isn't just about engaging your audience – it can also boost your search engine rankings.
Writing interesting, informative articles helps search engines understand your business and why they recommend your blog to potential customers.
Get ahead of the competition by producing top-notch blog posts that will help you reach more people.
Writing blog posts around keywords your customers search for is an excellent way to ensure your content is relevant and useful.
Not only does it provide the information your customers need, but when search engine algorithms crawl your site, they can easily find the popular keyword used multiple times in your blog. This is an easy way to boost your SEO and visibility online.
Take advantage of the amazing benefits of blogging for your business! It's a great way to give your business the boost it deserves and get ranked higher on the search results page.
We'll handle the on-page and off-page optimization, so you don't have to – it's all part of the package. Blogging could be the thing that sets you apart from your competition!
8. Build Your Email List
Every business targets to build a strong email list that can further help them in promoting their products. And with blogging, you can easily achieve the same.
So why not reap the benefits of blogging with an robust email list?
Utilize an opt-in form. This form can help you capture the email addresses of visitors who are interested in getting updates from your business.
But how can you take advantage of the same?
You can easily place the form on your blog's sidebar or at the end of your blog posts.
Doing this can make it easier for you to quickly increase your email list with the help of your blog.
Now they come to your funnel.
Once you have added these users to your content marketing funnel, you can start to build a real relationship with them by sending them more targeted emails and promotional offers related to your business.
By understanding their needs and interests, you can create a personalized experience and foster a loyal customer base.
Keep them updated with the latest tips and best practices, and many of them encourage their audience to sign up for newsletters.
9. Lucrative Source Of Money
Would you like to make some extra cash? Look no further!
Blogging can be an incredibly rewarding way to start earning an income, and here are some ways it can help.
Transform your blog into a source of income by allowing advertisers to reach your dedicated audience! Place ads on your blog and start making money today. 
Make extra money—without leaving your couch! Brands are eager to pay you to review their products and create sponsored blog content. 
Maximize your income with affiliate marketing! Earn commissions on every sale you make through your blog. Promote products with your affiliate link and reap the rewards of your hard work. Start making money today! 
Blogging can be the perfect way to showcase your talents and attract potential clients for freelance writing gigs. Start leveraging the power of blogging to find more freelance writing opportunities today!
Transform your passion into income by creating and selling digital products like eBooks, courses, and webinars to your followers. Build a profitable business by sharing your expertise and knowledge with the world!
10. Converting Leads
Hey, while figuring out the benefits of blogging, you should not neglect its potential to convert leads.
Blogging is an incredibly effective tool for converting customers at all three stages of the customer journey: attraction, engagement, and conversion.
If you're looking to draw in new customers and leave a lasting impression that will keep them returning, blogging is one of the best approaches you can take.
Leading customers through the lead conversion process can be done without selling them.
By taking them through the journey from awareness to consideration and finally to a decision, you can provide them with the necessary education and resources to make the best decision for them.
Creating an engaging blog post that includes helpful checklists and tips can effectively attract and captivate new customers, sparking their interest in the products or services you offer.
Start with the aim of educating them. Here you can focus on "how-to" topics. Share all the information and resources you need to understand a product's features and benefits. It will help your audience make an informed decision and feel confident when purchasing. 
If you're seeking a way to give customers the extra incentive to take the plunge, look no further than testimonials.
Testimonials allow customers to feel connected with your brand and realize they're not alone in wanting to make a purchase. So, why not let past customers give your current ones the nudge they need to take action?
Winding Up!
As we have experienced the benefits of blogging that come hand-in-hand with blogging ourselves, we can confidently say that these tactics truly work.
We have seen the effectiveness of these strategies firsthand and are excited to share our insight with others.
The benefits of blogging are unparalleled!
With enough traffic diverted to your blog, you'll soon start to see more sales.
Your readers will not only start trusting you more, but they'll also be more likely to buy your products.
Blogging can be a powerful tool in your marketing strategy, so why not make it work for you?
Over to you?
Are you done with your blogging strategy? Are you enjoying the benefits of blogging for business?
Read Also: